Crock pot Recipes for Low-Fat Dieters
These low fat crock pot recipes are not only recipes for healthy dishes, but they are also ideal for busy people.
You may not believe this but there are actually a countless number of crock pot recipes for people who are on a
low-fat diet
.
Apparently, such low fat crock pot recipes are intended for people who are watching their health and their weight very carefully.
In this regard, we would want to share at least two of the low fat crock pot recipes that most dieters prefer to prepare.
Arroz Con Pollo is one type of a low fat crock pot recipe that we highly suggest.
You will need to prepare such ingredients as two tablespoons of freshly chopped cilantro, two cups of cooked rice, ten ounces of frozen peas that have been thawed, two tablespoons of red wine, one half cup of chicken broth, eight pieces of chicken thighs that do not have skin, two teaspoons of chili powder, one teaspoon of oregano, one clove of crushed garlic, one fourth teaspoon of pepper, and one half teaspoon of salt.
Mix such ingredients as chili powder, oregano, garlic, pepper, and salt together in a bowl.
Such spice mixture should be sprinkled all over the chicken pieces
.
Once each of the chicken pieces is sprinkled with the spice mixture, you may place all of them in a crock pot.
The wine and the broth should then be poured all over the chicken pieces. Cover the crock pot and let it cook for at least five to six hours using low temperature.
After five to six hours
, remove the chicken and set the crock pot on high temperature. Add the peas soon thereafter and cover the crock pot again and let the ingredients be cooked

for another seven to ten minutes

.
The cooked rice as well as the chicken should then be added into the crock pot.
Before serving, make sure to sprinkle the freshly chopped cilantro on the dish
.
Another low fat crock pot recipe that we suggest is the recipe for Basil Chicken.
This is also an easy-to-prepare dish as it only requires few ingredients and can also be cooked while the crock pot is running unattended.
The ingredients include
one half whole green pepper that is sliced, one can of cream of celery soup, one half teaspoon basil, one half teaspoon of pepper, and four whole chicken breasts that are skinless.
To begin the procedure for this low fat crock pot recipe, you must place first the skinless chicken breasts in the crock pot. The chicken should then be sprinkled with basil and pepper.
The cream of celery soup should then be poured over the chicken pieces
.
Afterwards, the sliced green pepper should be placed on top of the chicken that is covered with soup. Cover the crock pot and let it cook for approximately eight hours.

The crock pot should be set on low temperature for this low fat crock pot recipe

.
You do not have to wait for eight hours for this recipe to be cooked.
There are instances when six or seven hours will do.
This special recipe only contains four grams of fat and is composed of 55 grams of protein and three grams of carbohydrates
.
Do you prefear a fish-based dish? Cut the JUNK fats with Sushi (Sea food)

Try sometimes to change a little ...your routine.
Regarding both a fish and meat-based diet, w
e are sure y
ou've heard, also the popular advices on
weight loss
diets. Cut the fat! Cut the carbs! Cut the calories! Eat a balanced diet!
But it's confusing. So many people fail because of "information overload".
How can you eat a diet that's balanced and healthy in order to cut fats, carbs and calories?
Here's the advice from nutritional science:
Cut the JUNK fats.
Most people do not need an ultra low fat diet. But most of us could improve our diet by cutting out the junk fats.

Basically, these are the processed fats

: hydrogenated fats, polyunsaturated oils that have been heated, and fats that are combined with junk carbs. Processed fats are the fats most likely to put on flab and clog your arteries.
Cut the JUNK carbs.
Most people do not need an ultra low carb diet. But unfortunately, so many people who go on a low fat diet continue to eat highly processed foods - they switch from processed high-fat to processed low-fat. And when food manufacturers create low fat foods, they tend to replace the fat with junk carbs, which tend to pile on the pounds. Basically, junk carbs are low-fiber carbs, like sugar, fructose (and all the other
*
oses), flour, cornstarch, fruit juice. Yes, fruit juice is a junk carb too! - After all, how much fiber is there in fruit juice? - Virtually none - it's yet another junk carb. You should eat the whole fruit instead, with its fiber intact.
Cut the JUNK calories.
Most people do not need an ultra low calorie diet. But just think what your diet would be like if you dropped the processed fats and the low-fiber carbs. You'd be eating mainly natural proteins, with lots of vegetables plus whole fruits - and the odds are that you would be eating far fewer calories as well.

That's the kind of calorie cutting most of us should be doing

.
Eat a balanced NATURAL-FOODS diet.
By natural foods, we mean the foods that would have been eaten by your hunter-gatherer ancestors: - lots of whole vegetable foods for vitamins and fiber; moderate to small portions of meats, fish, seafood, and other animal and protein foods, grilled, stewed or baked; and small portions of fresh whole fruit in season.
This is the diet on which the human race evolved, and the diet which, for the vast majority of people, makes for optimum health
So the next time you're about to order a meal with fries and sugary soda,

think about how it could be improved

. Replace the fries with a salad,

and the soda with mineral wate

r, and you've already made significant progress towards a healthier, balanced meal.
And at home, look for recipes that use whole, fresh foods, with a minimum of processing. Make sure your meals include natural unprocessed foods, with lots of healthy vegetables, both cooked, and raw in salads. Avoid processed fats and processed low-fiber foods.
A sample menu (that really boost your fat loss result objective):
- grilled fish with steamed green beans, and peppers
- mixed salad, dressed with small amounts of olive oil and vinegar or lemon juice
-
Sushi
: fish and seafood (low-fat and well balanced in terms of nutrition)
-
Tofu
(
bean curd
): low-fat, quality protein food.
Highly recommended
We strongly recommend Sushi for your healthy weight-loss
.
Would you like to try sushi?
Sushi is very healthy.
With the rise in popularity of sushi in western countries you may be invited by friends to join them at the local sushi bar. Many of Hollywood celebrities love to eat Sushi in fact.
While you may be anxious about the prospect of eating anything raw, don't worry,

all you need is a little bit of information to take the anxiety away from the experience and enjoy this wonderful delicacy

.
Sushi is a very simple dish
, although the making of it is considered an art form. The Itamae (
sushi chef
) traditionally needs to train for 10 years before being hired to prepare sushi.
However, the popularity of sushi has forced the hiring of chefs with only a few years experience.
There are four main types of sushi you can order:
Nigiri sushi:
nigiri means "grab". These are hand pressed balls of rice with raw fish on top and bit of wasabi between the fish and rice.
Sashimi:
sliced raw fish (technically not sushi since the term sushi refers to the rice and sashimi is not prepared with any rice).
Maki sushi:
maki means "roll". The maki sushi is rolled with bamboo mats. Traditionally the seaweed is on the outside; rice on the outside is called 'inside-out' (
ie
: California roll).
Temaki
is a hand rolled version of Maki. It is cone shaped like an ice cream cone.
Sushi comes in an amazing variety of combinations
, however you'll find these common ingredients or garnishes with nearly every version.
The word sushi actually refers to The rice, also called '
sticky rice
'. Sushi rice is short grained and cooked with a
1:1 ratio of water
.
Sushi vinegar and sugar is added which makes the rice both sweet and tart.
Wasabi:
Japanese horseradish. Often served as a green paste alongside your sushi as an additional condiment; a word of caution - wasabi is
VERY
hot, so use it sparingly while developing a taste for it.
Gari:
Thinly sliced, pickled ginger is also served with sushi. Some use it as a garnish although it is technically to refresh your palette between bites.
Nori:
The seaweed sheets used to roll rice for sushi.
Soya Sauce
(
Shoyu
): used as a dipping sauce. The wasabi can also be mixed with the soya sauce for those who enjoy the intense flavor.
Sushi can be made with a single ingredient or several. Single ingredients include avocado, cucumber (kappa), tuna (tekka or maguro) or salmon (sake ? but not the rice wine).
There are also many modernized combinations designed to please American palettes.
---
---
HEALTH CARE DEPARTMENT CALIFORNIA HINTS
:
DO YOU NEED A PRODUCT THAT WILL SLIM YOU DOWN WITHOUT GYM OR EXERCISES?

THIS IS THE NEW DISCOVERY ON WEIGHT LOSS FIELD
---
These include the California roll made with avocado, crab, and cucumber and the Philadelphia roll made with smoked salmon, cream cheese, and cucumber.
As you can see, despite the unusual presentation you can easily find identifiable and delicious combinations you are sure to enjoy. Despite what you may think, the nori (seaweed) has very little flavor and is nearly undetectable when combined with the flavors of the sushi and the addition of soya sauce or wasabi. In fact, like many other converts, you may just have found yourself a new wonderful addiction!
Yes
- A healthy, balanced diet can be that simple!
It' s up to you what kind of choice you prefear for a variety dietary meal.
And in this web-portal
, you'll find any kind of advice you need for a healthy lifestyle. All for free!

---
---
Eat a Wide Variety of Foods for a Healthy Diet !
The key to the success of any plan for healthy eating is to eat what you like, but to exercise moderation when it comes to the less healthy foods.

Improving your level of health and fitness does not mean forgoing that piece of chocolate cake, for instance.
Eating a healthy diet simply means eating various foods to get the entire nutrient that the body needs. It does not really have to be costly. It does not have to be anything special.

It is simply enjoying the entire spectrum of food that nature offers and then regulating it.
Weight Loss and Vegetarianism.
Isn't it time to think about what you want to be and to eat accordingly? Do you want to be sluggish and fat? Do you want the risk that goes with eating animal products, with their high fat content?

It's never too late to change what you're doing and increase your chances for a longer, fitter life.
How to Improve Your Personal Life.
Once you start to see the humor in life, you will feel better inside. We are involved in a unruly world filled with greedy people, envious souls, lusty tigers, and so on.

We have to learn how to work around these people, accept us and move on...
The Low-Cal Approach to Weight Loss.
The majority of diets offer dieters 1,000 to 1,500 calories each day. Still, it would be wrong to assume that everyone who needs to lose weight should be on a 1,000 calorie diet.

In fact, the amount of calories you need is a function of your current weight, your metabolism, and the amount of exercise you do...
History of Obesity and More.
Culture is big factor in developing obesity since the ethnic background of a person largely influences food choices.
There are some family traditions and rituals that often encourage large servings of food.

In a typical American diet, many of the foods have too much high calories.
The Food Diary to Lose Weight.
The key to keeping a food diary is motivation.
You have to have a desire to record your food choices.

One good way to do this is to place a picture of your heaviest self onto the cover of a notebook.
Fats And Carbs - Good Or Evil ?
Most Americans tend to have too much of certain elements in their diet. While a basic level of sodium in the form of salt is important to proper nutrition, most people consume too much salt in their daily diet.

Choosing low sodium foods, and limiting the use of the salt shaker, can go a long way toward cutting levels of excess salt in the diet. other complications.

Free Weight Loss Programs.
Usually, people who want to lose weight commonly, and first of all, think about reducing the amount of food they eat. Depending on the amount you reduce in your food intake, it may even be dangerous to one's health.

So how does one lose weight effectively and safely?
Reducing the amount of food that we eat today, no matter how small the portions are, when done overtime, will ultimately be the difference between being obese or fit.

It will spell the difference between being healthy or ill and between being fashionable or waddling in oversized clothes.
Some Advices for Your Weight Loss Success.
It is easy to get discouraged when you are trying to lose weight and nothing seems to be happening. Weight loss is a challenge for many people.

That is because each person has different needs and finding what works for you might not seem to be an easy job...
How to Lose Weight Quick.
It is important for you to understand that while there are lots of programs that teach you how to lose weight quick without exercise, however the real good ones will tell you include exercise along with your lose weight fast plan.

Why is it so important?
Losing Weight With Running.
Starting out slow and gradual in your running program can give you the room to modify, change, or scrap some parts of your program until you are comfortable and satisfied with it.

It's Simple and Cheap! Read our Smart tips to Start in the best Way!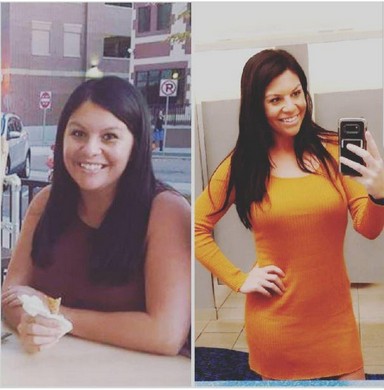 Severe Obesity in Adults: Weight Loss Treatment and Tips.
How effective a treatment is in helping severely obese patients to reduce weight, largely depends upon its ability to tackle the root causes of the condition.

Most treatments deal with symptoms (excessive calorie intake) rather than causes (why obese individuals overeat)...
Article Comments Section
*This Web Portal does Not Allow Spam.
Spamming Comments will be Eliminated Without Any Advise.