Healthy eating saving money.
So: let's get started. Save your money with our smart-shopping tips.
For many people, a limited food budget can be a real roadblock to healthy eating. It is an unfortunate fact of life that some of the lowest priced foods, from fast food value menus to cheap potato chips, are also some of the least healthy.
It is possible, however
, to create excellent tasting, nutritious meals, even on a tight budget.
In this Article we will speak even about how to have your best healthy meal at home, or outside. In one restaurant.
Always focusing on the health and dietary factors.
Ok so. The key to planning and creating healthy meals on a limited budget is good forward planning and solid nutritional knowledge.

The primary Steps are:
Step 1 – The shopping list

Anyone who has visited a supermarket lately knows how dangerous it is to enter the store without a shopping list in hand. Shopping without a sense of what you need – and don't need –

opens you up to all manner of temptation

, and most of those tempting foods are not nutritious.
In addition
, picking up all those extra items can easily blow your food budget and leave you without the funds to plan those healthy, nutritious meals.

A good trick is to keep a note pad near the table or refrigerator

. Having the notepad within easy reach makes it easy to keep track of the foods you need to stock up on.
Step 2 – Watch those flyers

Most major food store chains publish weekly sales ads, usually as inserts in the local newspaper or by their App or websites. Keeping track of these sales, and taking advantage of the low prices to stock up, is a great way to gather a cupboard full of healthy food. Once the pantry is full of fruits, vegetables and other healthy fare, it will be much easier to create healthy recipes the entire family will love. In addition, locally grown, in season fruits and vegetables are usually more of a bargain than out of season or shipped fruits and vegetables.
Step 3 – Stock up on staples

Essential staple foods, such as flour, rice, and pasta are frequently put on sale as loss leaders at major groceries.
Stocking up on these essentials when prices are low is a great way to stretch any food budget
.
Step 4 – Never shop when you are hungry

The old advice to never shop when you are hungry is definitely true
. Shopping when you are hungry is a sure way to give into temptation, bust the food budget, and stock up on all the wrong foods.
Step 5 – Become a label guru

Nutritional labels contain a wealth of information,

but it is up to each shopper to read those labels and understand what they mean

. Nutritional labels contain complete information on not just calories and fats, but the amounts of various essential vitamins and minerals as well.

It is important to know how to read labels in order to get the best nutritional bang

for your food bucks.
Step 6 – Pay close attention to package sizes

Just because two cans look alike it does not mean they are. Packaging can be deceptive, so get in the habit of comparing weights when shopping for canned fruits, vegetables and other items.
Also take advantage of the lower prices available on store brand and generic products
.
Step 7 – Use coupons, but do it wisely

Manufacturers coupons can be a great deal

when used on products you already buy. Buying something simply because you have a coupon, however, is typically not a good idea.
Step 8 – Replace meat with beans and other less costly substitutes

Eating less meat and more beans and lentils is a good way to save money on your food budget while still getting the protein you and your family need.
Try experimenting with some vegetarian recipes
for interesting ways to use these non meat alternatives.
In addition to the tips listed above, there are several ways that smart shoppers keep their food budgets at a minimum while preparing delicious, nutritious meals for their family every day.
Simply saying, one trick is to keep the refrigerator and the pantry well stocked with staple foods
. Keeping a good supply of staples on hand will avoid unnecessary trips to the store and also avoid the need to buy such products when they are not on sale. When staples such as bread, flour, peanut butter, canned vegetables, etc. are on sale, be sure to stock up.
How to cook the food you bought for a healthier you

Are You going to stay at home Tonight?
When it comes to healthy eating,
sometimes how you cook is just as important as what you eat
.
There are definitely healthy, and less healthy, ways to prepare

the healthy foods you buy

.
When it comes to cooking vegetables, it is always best to use as little water as possible.
That is because
over cooking
, especially when boiling,

can destroy some of the important nutrients that make vegetables so important

.
The best way to cook most vegetables in the microwave
, preferably in a special microwave vegetable steamer. Vegetables can also be lightly cooked in a microwave safe bowl, using as little water as possible.
Vegetables can be cooked on the stove top as well, but it is important to use as little water as possible when boiling vegetables. Vegetables like

broccoli and Brussels sprouts are particularly susceptible to losing important nutrients

.
Microwave ovens are also great for making other vegetables, especially baked potatoes.
Baked potatoes get great in the microwave
, with the skins getting nice and crispy and the flesh being very tender. Of course this means that less high fat toppings may be needed, so the microwave is a great way to make nutritious and delicious baked potatoes.
Grilling is another great way to make healthy, delicious meals. Grilling meats is a great, low fat way to prepare meats, and it is a great way to make vegetables and fruits as well.
Vegetables are great on the grill, whether combined with lean cuts of meat or made into a meal of their own.
Your oven's broiler is another great way to create low fat meals.
Broiling is a great way to prepare all kinds of meats and seafood
, and broiling is a low fat cooking method as well. Broiling fish is a great, fast and easy way to prepare this staple of a healthy low fat diet, while broiling steaks and chops keep fat at a minimum while keeping taste at its highest.
The handy kitchen blender is another great way to create delicious snacks using healthy fruits and vegetables. Blenders are great for making fruit smoothies, and most recipes call for little more than crushed ice, fruit juice and fresh fruit.
Some great, high nutrition, low fat, low calorie meals require no preparation at all.
For instance
, it is possible to make a wonderful, and easy,

fruit salad with just a can of mandarin oranges, an apple, some strawberries and a banana

. Simply open the can of mandarin oranges, empty it into a bowl, along with the juice it is packed in. Then add banana slices, apples slices and strawberries.

For extra color and taste, add some blueberries, raspberries or raisins

. The total prep time for this great creation is all of five minutes.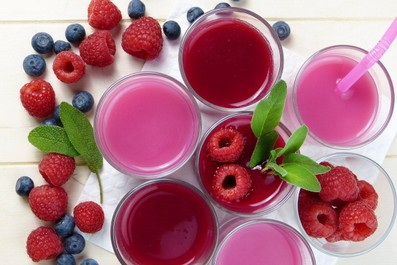 Fruit skewers are another creative, healthy and easy meal or snack
. Simply take shish kebob skewers and stack them full of melon slices, strawberries, red grapes, white grapes and chunks of pineapple. Plain nonfat yogurt makes an excellent and low fat dip.
In addition to the above ideas, making your own homemade salsa is a great way to create a low fat alternative to sour cream and other high fat dips

.
Salsa can be made using healthy ingredients like tomatoes, mangoes, avocados, onions, cilantro and lime juice.
In addition, perking up a plain salad is a great way to add even more fruits and vegetables to an already healthy diet.
For example
, use broccoli florets, carrot slices, slices of cucumber, green peppers, red peppers, and bean sprouts to add color, zest and flavor to any salad.
Cucumbers, green peppers, broccoli and carrots are also great additions to pasta salads and potato salads. Adding extra crunch and color is a great way to add zest to any meal or snack.
Even a plain green salad of lettuce and tomatoes can be enhanced through the use of colorful fruits and vegetables. Adding vegetables like carrots, bean sprouts, and spinach leaves, and fruits like mandarin oranges, apple slices, nectarine slices, grapes, apple slices, pineapples and raisins, adds both beauty and taste to any salad.
Of course salad dressing is always an important subject for those trying to follow a healthy lifestyle
. High fat dressing can sabotage even the healthiest salad, but there are many excellent, low fat and healthy choices when it comes to topping a salad. Using flavored vinegars, herbs and fruit juices are novel approaches to salad dressing, in addition to the many nonfat and low fat versions of
commercial salad dressing.
Healthy eating and dining out

Are You going to eat outside?
If, for istance, you are planning to lunch or dinner outside your beautiful home, one of the biggest challenges facing those trying to follow a healthy diet is the local restaurant.
Eating out presents special challenges,
such as not knowing how the food was prepared
, how much fat it contains, and whether or not the healthiest ingredients were used.
Many restaurant chains, and even some fast food restaurants, have recognized the demand for healthier menu choices, and they are working hard to satisfy that demand. All too often,
however
, the

healthy choices on a restaurant menu are limited and unappealing

.
It is important, therefore to pay close attention to the menu and make the healthiest choices possible.
One of the most important thing diners can do to eat healthy at restaurants is to be proactive.

Diners should not be afraid to ask how a dish is prepared, or what ingredients are used in its preparation

. If the server does not know,
ask him or her to check with the chef
.
A good chef will be happy to answer such questions
, and to make modifications in the recipe if needed.
In addition
, most restaurants will happily accommodate special needs, such as low fat or low sodium dishes. After all, the restaurant is there to serve its patrons.
Some of our favorite tips for healthy eating in restaurants include:
Ø One good rule of thumb to use when dining out is to order entrees that are grilled, baked or broiled. Deep fried dishes are best avoided. If you are unsure how a dish is prepared, don't be afraid to ask.
Ø Portion size is just as important at the restaurant as they are at home. That means ordering the petit fillet instead of the full size steak, requesting half size portions of French fries, and maybe even forgoing that tempting dessert. Choosing leaner cuts of meat or fish is also a good way to eat healthier.
Ø When choosing side dishes, ask if steamed vegetables are available. Steamed veggies are an excellent, low fat, low calorie choice for many diners. Vegetables that are fried, au gratin, or prepared in cream or butter sauces are best avoided.
Ø
When ordering salad, ask if fat free choices are available. Most restaurants have several fat free or low fat varieties of salad dressing available. If no low fat option exists, request the dressing on the side so that you can control the amount that is used.
Ø
When ordering soup, choose broth based soups, and avoid bisques or rich soups like cream of crab or cream of broccoli. A simple vegetable soup is a delicious and low fat alternative.
Ø Replace high fat, high calorie French fries with healthier alternatives such as fresh fruit or an unbuttered baked potato. Most restaurants will be happy to accommodate such special requests.
Ø In Italian restaurants, stick with the tomato based sauces and avoid cream or heavy Alfredo sauces. A simple pesto sauce without meat is a good choice for most pasta dishes.
Ø When dining at oriental restaurants, go with the steamed rice and stir fried vegetable entrees. Avoid the heavy sauces and request that your meal be prepared with less oil. In addition, try to choose dishes that feature less meat and more fresh vegetables.
Ø Choose a light dessert of fresh fruit or sorbet. When ordering traditional desserts, order one and share it with your dining partner.
Finally,
when dining at a fast food restaurant, it is important to avoid the temptation of super sizing the meal
.
Fast food restaurants often make their larger portions more attractive by pricing them competitively,
but a big part of healthier eating is to control portion sizes
.
In addition
, most fast food chains now offer healthier alternatives, such as salads and baked potatoes, as well as prominently displayed nutritional information.
---
---
HEALTH CARE DEPARTMENT CALIFORNIA HINTS:
NEED HELP TO LOSE WEIGHT?
Users
With Our
Clinically Tested
*
Supplement
,
easily
achieve
about
-
25
Pounds
in 10 weeks
without
Gym
or
Exercises
.
This Innovative Revolutionary Product will help You On:
#1 Safely reduce appetite without cravings
#2 Improve Metabolic Efficiency
#3 Naturally Boost Energy Levels and Increase Physical Activity
#4 Prevents New Fat from Forming Due to More Efficient Digestive System
---
While dining out certainly presents challenges to those trying to enjoy a healthy lifestyle,
there is no reason to forgo the pleasure of an occasional meal out
.
By following the guidelines listed above
, and by adding some creative tips of your own,
y
ou can make dining out a healthy experience and enjoy your wonderful relax-time.

---

---
8 Tips to Burn Fat Fast !
No, it's not impossible. The trick to falling in love with fitness is finding something you love to do, and trying new things because you may discover a dormant passion for line dancing, snow shoeing, or even something as exotic as fencing.
How I Lost 150 Pounds in Just 14 Months.
A Beautiful story and testimony which We feel the duty to Share.

A Real story written from one of Our Readers.
Credit of this article: Peter A. - West Coast US "The Beaver State"- Oregon.

Weight Loss Advanced Calculator.
What is the body mass index (BMI)?
The body mass index (BMI) is a measure that uses your height and weight to work out if your weight (balance) is Healthy.

What about your Ideal Weight?
Calculate for free Yours NOW!
Weight Loss Tips For Tinding A Buddy.
The best fast weight loss tips involve ways to stay positive and feel motivated.

Of course, if you're the type who's motivated by a challenge and that only makes you want to redouble your efforts to catch up with your buddy's success, then maybe it can work for you.
Free Weight Loss Programs.
Usually, people who want to lose weight commonly, and first of all, think about reducing the amount of food they eat. Depending on the amount you reduce in your food intake, it may even be dangerous to one's health.

So how does one lose weight effectively and safely?
Maximize Your Fat Burning !
If you think you can just run laps or pedal that fat away, think again.

The real fact remains that building bigger muscles is the best way to lose weight and keep it off...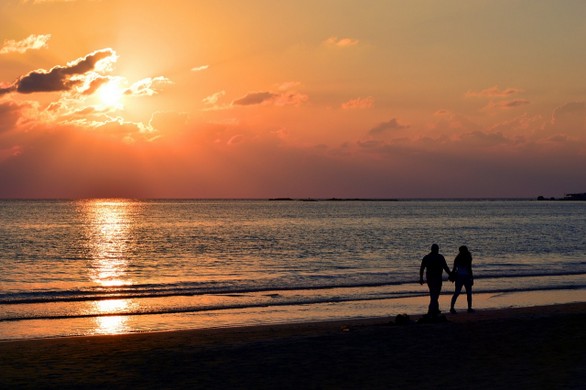 What To Do If You Can' t Lose Weight.
If your diet really seems healthy, with lean meats, lots of vitamin-rich fruits and vegetables, some diary and little sugar or flour and you still can t lose weight, then you could be eating too few calories and causing your metabolism to slow.

Or you're eating much more food than you think you are. Look at all the little snacks you have throughout the day, no matter how healthy they are.
Fats And Carbs - Good Or Evil ?
Most Americans tend to have too much of certain elements in their diet. While a basic level of sodium in the form of salt is important to proper nutrition, most people consume too much salt in their daily diet.

Choosing low sodium foods, and limiting the use of the salt shaker, can go a long way toward cutting levels of excess salt in the diet. other complications.

Best Exercise for Overweight Busy People.
If you work from home, or are a stay at home, there's no reason you can't fit these tips in throughout the day.

Give a try to Yourself for your personal Wellness...
Healthy Aging and Your Quality of Life.
As we grow older our bodies and mind change. All the stress we had growing up and continue through out our lives.

Relieve that stress as much as possible because it can do a lot of harm to us.
Permanent Weight Loss: Ultimate Guide.
Be realistic and "go with the flow." The pounds didn't come on overnight, so don't expect them to disappear in a jiffy too.

It's important that you don't think of the weight loss process as "all or nothing." Instead, think of it as "slowly but surely."
Leading Causes Of Stress.
Most people find that personal health is a leading cause of stress. For some, the stress is linked to obesity, and a desire to lose weight.

Illness or injury, whether less or more serious, can be a leading cause of stress for many people.
The Benefits of Walking for Your Weight Loss.
Twenty minutes out of your day to walk, contribute to your health, clear your mind, and get a glimpse of the most beautiful sunset, how can you not take advantage of an offer like that?
Life Is One Damn Diet After Another !
To have any hope of attaining permanent weight control, we must approach it as a lifelong effort, watching our intake day after day, week after week, year after year.

But once you are hovering at your ideal weight, simple calorie counting or support group involvement may be all you need...
Article Comments Section
*This Web Portal does Not Allow Spam.
Spamming Comments will be Eliminated Without Any Advise.