Fats And Carbs - Good Or Evil?
A Deeper Look on this Common Question
Fats and carbohydrates are two building blocks of a healthy diet, but many people do not understand their role in proper nutrition. While the daily intake of fats and oils should be limited, these elements are still a vital part of the diet. The key is to make smart choices when it comes to fats and oils.
That means substituting saturated fats with unsaturated fats, and using healthier, lighter oils in cooking.
Let's look at the role fats and oils play in the diet. Fats are necessary for supplying energy to the body. In addition, fats supply essential fatty acids and act as carriers for fat soluble vitamins like vitamin A, vitamin D, vitamin E, vitamin K and the carotenoids.
In addition, fats have an important role to play as building blocks for various tissues and membranes, and they also play a key role in regulating numerous bodily functions.
Dietary fat is available from a variety of plant and animal sources, and most diets do contain adequate amounts of fat.
Most nutrition experts recommend keeping the intake of fat to less than 20% of calories, but studies have shown that severely limiting fat intake can be dangerous.
Extreme low fat diets should only be undertaking with a doctor's approval and oversight

.
The type and amount of fat in the diet makes all the difference.
A diet high in saturated fats, trans fats and cholesterol has been associated with a variety of ills, including heart disease, stroke and other associated diseases.
In addition, many long term chronic problems, such as obesity, are associated with high levels of dietary fats.
The greatest risk of complications from excessive fat intake appears to lie with saturated fats and trans fats (fats that are solid at room temperature).
One of the best ways to keep levels of saturated fat low is to limit the amount of animal fats that are consumed
.
These animal based fats include meats like bacon and sausage, as well as butter and ice cream.
Dietary cholesterol can be limited
by watching
the consumption of eggs, organ meats and other foods high in cholesterol.
Food labels do make the complicated process of choosing the right fats somewhat easier.
For instance, trans fats will be listed on the ingredient list of foods that contain them. In general, trans fats are found mainly in processed foods.
Some fats, such as polyunsaturated fats and monounsaturated fats, are better choices for healthy eating. Examples of these fats include
canola oil
and
olive oil
. Cooking with these lighter oils can be a big step toward a healthier diet.
Polyunsaturated and monounsaturated fats are liquid at room temperature, and they have been found to have heart protecting qualities.
Many types of fish have also been found to be sources of good fat. Fish are excellent sources of omega-3 fatty acids. These omega-3's have been found to promote good health, and they may even lower cholesterol levels.
Carbohydrates are an important part of a healthy diet as well, and carbs are necessary for providing energy and many essential nutrients. Carbohydrates are found in fruits and vegetables, in grains and in milk and dairy products. It is important to choose carbohydrates carefully, however, since not all are equally healthy.
When choosing breads and cereal, for instance, try to select those made with whole grains, while avoiding the more highly refined varieties. It is also
important to limit the intake
of sugars, such as soda, candy and highly processed baked goods.
Consuming large amounts of such high calorie, low nutrient foods, can make it very difficult to stay on a healthy diet without gaining weight

.
Most Americans tend to have too much of certain elements in their diet. Sugar is one such element and salt is the other. While a basic level of sodium in the form of salt is important to proper nutrition, most people consume too much salt in their daily diet.
Excess salt consumption can lead to water retention, high blood pressure and other complications.
Choosing low sodium foods, and limiting the use of the salt shaker, can go a long way toward cutting levels of excess salt in the diet. other complications.
Choosing low sodium foods, and limiting the use of the salt shaker, can go a long way toward cutting levels of excess salt in the diet.
Fat Burners, Diet Pills, and Carb Blockers – What's the difference?
All you need to know about those Products and their Differences
All of these fat loss supplements are designed to help you lose weight, but there are some notable distinctions between these different types of supplements.
It's important to know and understand the effects of the ingredients that go into each supplement.
Before you chose your roadmap, find out what the Companies are putting into their products.
In this part of the article, we'll take a closer look at the differences between each of these supplements and explore the ingredients that make them different.
Fat Burners – A fat burner is generally a supplement that is designed to promote fat loss by either increasing your energy, stimulating your metabolism, or suppressing your appetite.
These products are often sold in liquid or pill form. A fat burner is a common term used to identify all types of diet pills.
Main ingredient: Thermogenic Blend, Thiamin, Niacin, Pantothenic Acid
Other ingredient: Guggulsterone, Caffeine, Diethylcarbonate
Diet Pills – Most weight loss supplements are lumped into this category. Pills that are sold as 'diet pills' are often Fat Burners, Appetite Suppressants, Thermogenics, etc. These pills work in much the same way as fat burners.
It is important to note that Prescription diet pills may also fall under the category of Diet Pills. We won't go into detail about prescription diet pills in this article, as they often contain many ingredients that are proprietary to the individual prescription drug company.
Slimming Pills – An alternative name for Fat Burner or Diet Pill.
Fat Loss Supplements – These supplements should be considered as any type of supplement that helps promote fat loss. Fat Loss Supplements include everything from Diet Pills to Thermogenics.
Fat Blockers – usually, they are diet pills that work by blocking the production of fat-digesting enzymes, so nearly one third of the fat that someone eats will be digested and the other two thirds will be excreted.
Common main ingredient: Chitosan, Orlistat
Other ingredient: Other proprietary
Appetite Suppressants – Appetite Suppressants do exactly that, they suppress the appetite and make it so that you do not 'feel' hungry.
These pills work by increasing the level of serotonin, a chemical in the brain that is believed to control the regulation of mood and hunger in the brain. Your brain is essentially fooled into believing that it is not hungry.
Common main ingredient: Hoodia Gordinii, Phentermine Hydrochloride
Other ingredient: Other herbal ingredients, other proprietary
Thermogenics – These supplements are believed to increase the body's metabolism through the generation of heat (also known as thermogenesis).
This increase in heat and increase in energy causes the body to burn more calories. With the ban of ephedra in 2003, many products are using the herbal ingredients that mimic the fat burning ability of ephedra.
Main ingredient: Proprietary,

but often contains many of the following ingredients

: Green Tea Extract, Caffeine, L-Carnitine, Cayenne, Yerba Mate, Guarana, Calciu Tribasic, Ginger Root.
Other ingredient: Vitamin C, Vitamin B6, Pantothenic Acid, Magnesium, Norambrolide
Fat Burning Stacks
– These products are often a combination of multiple fat burners that when '
stacked
' are designed to promote maximum fat loss. Supplements are stacked according to their purpose within the fat loss scheme.
Main ingredient: A combination of the following:
ECA – Ephedrine, Caffeine, and Aspirin or a combination of products sold by many supplement companies.
Carb Blockers
– Carb Blockers work by blocking carbs from being absorbed into the body during digestion which leads to a an overall reduction in carbs, and therefore calories, thus promoting weight loss.
Main ingredient: Phaseolamin, a substance extracted from white kidney beans.
Other ingredient: Chromium, Vanadium
* Whether you chose a fat burner, carb blocker, or diet pill make sure you do your homework and find out what you are putting in your body.
If you want to be sure about results
, continue with our Verified Products.
As to have the Best Results and be Sure on what you choose for your health
.
---
---
HEALTH CARE DEPARTMENT CALIFORNIA HINTS:
NEED THE BEST ALL IN ONE SOLUTION IN THE MARKET TODAY?

Users
With

This New and Patented
Clinically Tested
*
all in One
Supplement
,
easily
achieve
about
-
25
Pounds
in 10 weeks
without
Gym
or
Exercises
.
Unlock from here the Limited Discount Price.
---

---
---
What about a Healthy Picnic ?
The most important part of creating healthy, delicious brown bag lunches is choosing the foods that will go into those brown bags. It is important to choose foods that are easy to put together, and to include foods that everyone in the family likes.

Including everyone's favorite foods is a great way to make sure the lunches will be eaten instead of traded for Twinkies.
The Food Diary to Lose Weight.
The key to keeping a food diary is motivation.
You have to have a desire to record your food choices.

One good way to do this is to place a picture of your heaviest self onto the cover of a notebook.
Recipes for Low-Fat Dieters.
You've heard the popular advice on weight loss diets. Cut the fat! Cut the carbs! Cut the calories! Eat a balanced diet! Yes it's actually true. But it's confusing.

Here's some advices from nutritional science.
Free Weight Loss Programs.
Usually, people who want to lose weight commonly, and first of all, think about reducing the amount of food they eat. Depending on the amount you reduce in your food intake, it may even be dangerous to one's health.

So how does one lose weight effectively and safely?
Best Exercise for Overweight Busy People.
If you work from home, or are a stay at home, there's no reason you can't fit these tips in throughout the day.

Give a try to Yourself for your personal Wellness...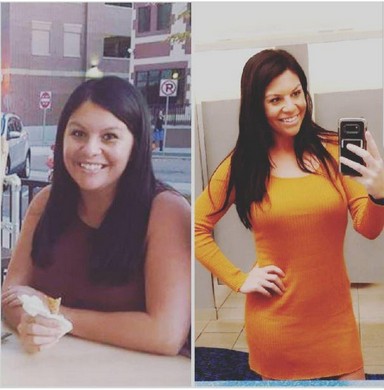 Severe Obesity in Adults: Weight Loss Treatment and Tips.
How effective a treatment is in helping severely obese patients to reduce weight, largely depends upon its ability to tackle the root causes of the condition.

Most treatments deal with symptoms (excessive calorie intake) rather than causes (why obese individuals overeat)...
How To Measure Body Fat At Home.
Well, most methods of body fat weight measurement have their pros and cons but are usually better than the simple bathroom scales in measuring body fat percentages.

Here are two of the more common body fat measurement methods for effective weight management which you can do at home.
Do You know How to Treat Acid Reflux Correctly ?
Understanding how heartburn occurs is essential to those diagnosed with acid reflux. Eating habits or lifestyle factors should be changed to prevent heartburn associated to acid reflux.

Here some Good tips that might help you.
Metabolic Rate and Its Effects on Metabolism.
As we all know, exercise could increase metabolism but the point is that an individual must do an exercise that is suitable and effective for his or her body type.

A permanent weight loss may be achieved through increasing metabolism and this process provides different benefits.
8 Tips to Burn Fat Fast !
No, it's not impossible. The trick to falling in love with fitness is finding something you love to do, and trying new things because you may discover a dormant passion for line dancing, snow shoeing, or even something as exotic as fencing.
The Benefits of Walking for Your Weight Loss.
Twenty minutes out of your day to walk, contribute to your health, clear your mind, and get a glimpse of the most beautiful sunset, how can you not take advantage of an offer like that?
Easy Weight Loss - Start Now !
Did You know for instance that current statistics reveal that 75% of Americans are overweight and 40% are obese. That is just in the US.

For those who desire to lose weight and obtain optimal health therefore, it can be overwhelming trying to figure out where to start...
Life Is One Damn Diet After Another !
To have any hope of attaining permanent weight control, we must approach it as a lifelong effort, watching our intake day after day, week after week, year after year.

But once you are hovering at your ideal weight, simple calorie counting or support group involvement may be all you need...
Some Advices for Your Weight Loss Success.
It is easy to get discouraged when you are trying to lose weight and nothing seems to be happening. Weight loss is a challenge for many people.

That is because each person has different needs and finding what works for you might not seem to be an easy job...
Article Comments Section
*This Web Portal does Not Allow Spam.
Spamming Comments will be Eliminated Without Any Advise.