Lose Weight For The Summer
Don't get Caught Unprepared!
Being overweight in the summer heat is no fun
. And exposing a fat stomach or fat thighs isn't exactly pleasant when everyone else around you is wearing gnat-sized beachwear and drizzling oil onto wasp-like abdomens. In fact, for people carrying excess weight, summer can be an unpleasant trial involving countless opportunities for embarassment and discomfort.
So let's take a look at how you can reduce some of your fat
and make next summer a happier experience.
But first, a warning.

Summer Weight Loss Trap
One guaranteed way to fail is to look for a "
short cut
" weight loss method or diet. You know what weI mean: the type of program that promises "a fast effortless way to reduce weight". In our experience, none of these app or miracle programs actually work, So for the sake of your sanity as well as your financial health, don't waste time on unrealistic weight loss methods that make extravagant claims.
If you don't believe this, think of any of your overweight friends who favor the short-term "lose 20 pounds in two weeks" type of approach
,

and ask yourself why they are still overweight

.
Three Month Summer Diet Plan
You can't lose much weight in a week or two.
You need about three months to make a significant impact on your body shape
. Remember, the human body is interested in survival, not cosmetic appearances, and since rapid weight loss is a prima facie symptom of disease not good health, the only guaranteed way to improve your body shape is to adopt a gradual approach of healthy eating (using reliable supplements if you want) and increased exercise. In three months, you can lose about 20 pounds - more than enough for most overweight people to experience noticeable health improvements as well as a much leaner body. And by reducing your weight gradually in this manner, you have far less chance of weight regain, so if necessary you can continue losing more with less danger of incurring a weight loss plateau
or other obstacle
.
You Need A Motive
No one likes to change their habits
.
So if you want to change your eating and exercise habits,

you need a strong motive

- something to keep you dieting and exercising when boredom sets in.
Whatever motive you choose, it must be something more powerful than the urge to eat tasty high calorie foods in front of the SMART-TV!
A Good Motive For Summer Weight Loss
Anything that commits you in advance to achieving your weight loss goal, makes a great motive. So be bold. Book an expensive beach holiday, or buy some gorgeous clothes to fit the body you want to have at the end of your diet program.
Both these actions require you to succeed
, and therefore provide constant motivation along the way.
Men And Celebrities Have Better Motivation
In Our experience, both with private clients as well as dieters who belong to my weight loss forum,

men and celebrities exhibit the strongest motivation

. Men, we suspect, because typically they have a narrower range of daily tasks and responsibilities than women. Celebrities,
because typically they have a powerful commercial motivation to maintain their physical appearance
. We offered weight loss help to a number of celebrity figures, some of whom are regulars on our website and social, and we are always impressed with
their ability to make short-term sacrifices to further their longer term goals
. We guess that's why they achieve so much.
Be Positive About Short Term Sacrifices
Whether you're trying to lose weight for the summer, save money or pass exams,

an important piece of the motivational jigsaw is your ability to be positive about making short term sacrifices

. The choice is fairly simple: you can focus on the "deprivation" involved in giving up certain foods, or you can focus on the benefits you will get by not eating these foods. Sadly, many dieters focus on feeling deprived. After a while they see their diet as a burden, a bore, an evil necessity.
This is why so many of them quit
. They can't "see" the benefits that weight loss will bring them. If you want to improve your body shape for the summer,

you must avoid this trap and appreciate the longer term benefits you will receive by making short-term adjustments to your lifestyle

.
The Good News About Improving Your Diet
Many of our tastes, food cravings, and general attitudes to food are strongly influenced by what we eat and drink.
We know countless mothers with families
who have reported astonishing changes in their personal and family eating habits after less than three weeks of improved eating. Point is, the average modern diet is loaded with sugar, fat and sodium, all of which condition us to want more of these items. But if you can break out of this dependence on junk-ingredients for even 2-3 weeks,

you'll notice a huge difference in your tastes

. Which brings us to healthy eating.
Think Healthy Eating Not Weight Loss
In our experience, one of the most effective weight loss strategies is to focus on healthy eating. We are not saying you shouldn't stand on your weighing scales,
just don't measure progress exclusively by what the scales say
. Be aware that it's just as important to enjoy your food and feel good about your change of eating habits.
And any diet you hate is guaranteed to fail
, no matter how much weight you lose, because as soon as you achieve your goal, you will revert to your old eating habits.
The Top 10 Healthy Eating Habits
In a nutshell, a healthy diet involves:
(1)
More home-cooked food, less eating out.
(2)
More fresh fruit as snacks.
(3)
More fresh vegetables as snacks and with meals.
(4)
More beans as sides or in stews.
(5)
More dense chewy bread, less refined white breads and bread snacks.
(6
)
More fish, skinless chicken/turkey, less red meat.
(7)
Smaller servings of red meat, larger servings of vegetables.
(8)
Eating low fat dairy foods.
(9)
Adding less fat in the form of butter, mayo, sour cream, to the food on your plate. This is a huge source of excessive calories.
(10)
Stocking up with healthy snack foods to keep hunger at bay.
If you fill up with healthy nutritious calories, you won't want the junk foods that hunger makes you eat. As far as weight management goes,
hunger remains Public Enemy Number One
.
Exercise Provides Wonderful Indirect Benefits
Exercise does burn extra calories and therefore does help to widen your calorie deficit. But it's direct effect on weight loss is typically quite small.
In fact
, it's not uncommon to gain weight when you start exercising. The real weight reduction benefits of exercise are indirect ones.
It raises our metabolic rate
, helping us to burn calories at a slightly faster rate,
and improves our mood, which typically reduces our need for comfort-eating
.
However, don't overdo your exercise workouts. We've lost count of the number of dieters who started exercising too vigorously and burnt out within 3 weeks.
Ideally, start with 45 minutes/day of any physical activity you can easily manage
, and very gradually increase the duration and intensity.
Listen to your body at all times
, and be sure to loosen up before hand and wind down afterwards.
See Yourself As You Want To Be
If your goal is a waistline
you can proudly display in the sun
, then don't wait until it happens to "see" it. Visualize it from the moment you start dieting.
Visualize yourself walking along a beach, or lying next to the pool with a perfectly flat stomach
. Whatever your ambition for your weight or body,
get used to visualizing it in the greatest possible detail
. Because "
seeing it
"
is the first step to making it come true
.
As they say, one picture is worth a thousand words.
Very Overweight? Just Visualize The Benefits!
If you have a lot of weight to lose
(100 pounds+), you may not think that losing 20 pounds in three months is particularly worthwhile.
If so
, ask yourself this question.
What's the alternative
?
No matter what method you choose, you won't lose weight any faster, so it's only a question of when you start and
how long it's going to take
.
We can answer the last question right now
.
Losing 100 pounds takes about a year
- typically a little longer to allow for disasters along the way.
Fifteen months would be a more realistic time span to reduce weight by this amount. This is nothing. Just visualize yourself walking down the street 100 pounds lighter,
and tell us that eating healthily for 15 months is too high a price to pay for such a wonderful prospect
.
Your First Priority - Get Support
If you really want to lose weight for the summer,
your first priority is to find suppor
t
.
Join a diet-group at work, or a fitness class, buy the
best weight loss Supplement
, or go to weight loss meetings. Or join an online forum. Losing weight on your own is perfectly possible, providing things go well and your scales keep saying nice things. But when difficulties arise,
as they surely will
, having the support of real people or reliable products, can make all the difference between success and failure.
If you experience difficulty finding support, try our own weight loss
social pages
. It's great fun and very inspirational.
---
---
HEALTH CARE DEPARTMENT CALIFORNIA HINTS:
DID YOU KNOW ABOUT OUR WEIGHT LOSS SUPPLEMENT?
Users
With Our
Clinically Tested
*
Supplement
,
easily
achieve
about
-
25
Pounds
in 10 weeks
without
Gym
or
Exercises
.
This Innovative Revolutionary Product will help You on:
#1 Safely reduce appetite without cravings
#2 Improve Metabolic Efficiency
#3 Naturally Boost Energy Levels and Increase Physical Activity
#4 Prevents New Fat from Forming Due to More Efficient Digestive System
---
---

---
---
ABC's Of Staying Healthy.
Staying healthy requires a lot of thinking and self reflection to be successful.

With a longer life expectancy, people have been ore vigilant to think about and create ways to even extend the lives of everyone existing.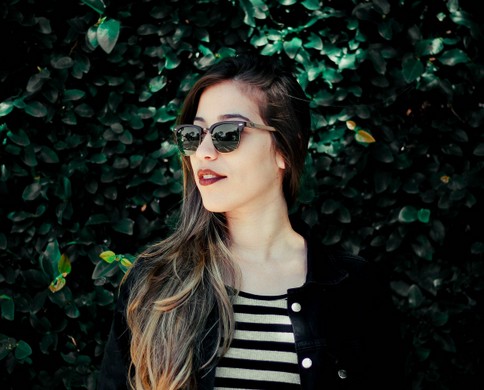 Dieting with a Busy Schedule.
Yes. There seems to be one universal truth when it comes to dieting.

The problem is that far too many men and women around the world focus so much on dieting and perfecting their external beauty that they forget the beautiful people they are inside along the way.
Nutrition: The Super Foods That Keep You Healthy.
Here is a list of the top ten super foods that most health experts agree on.

From fruits and vegetables, to whole grains, nuts, beans and legumes, this power-packed nutritional inventory will take you into the best years of Your life and Beyond!
The Vegetarian Quality of Life.
The vegetarian way of life is becoming more common and more understood every year.

As more and more people see the value of becoming a vegetarian and how much their quality of life will improve, the vegetarian culture continues to grow.
The Low-Cal Approach to Weight Loss.
The majority of diets offer dieters 1,000 to 1,500 calories each day. Still, it would be wrong to assume that everyone who needs to lose weight should be on a 1,000 calorie diet.

In fact, the amount of calories you need is a function of your current weight, your metabolism, and the amount of exercise you do...
The Food Diary to Lose Weight.
The key to keeping a food diary is motivation.
You have to have a desire to record your food choices.

One good way to do this is to place a picture of your heaviest self onto the cover of a notebook.
How to Improve Your Personal Life.
Once you start to see the humor in life, you will feel better inside. We are involved in a unruly world filled with greedy people, envious souls, lusty tigers, and so on.

We have to learn how to work around these people, accept us and move on...
Healthy Aging and Your Quality of Life.
As we grow older our bodies and mind change. All the stress we had growing up and continue through out our lives.

Relieve that stress as much as possible because it can do a lot of harm to us.
The Benefits of Walking for Your Weight Loss.
Twenty minutes out of your day to walk, contribute to your health, clear your mind, and get a glimpse of the most beautiful sunset, how can you not take advantage of an offer like that?
Maximize Your Fat Burning !
If you think you can just run laps or pedal that fat away, think again.

The real fact remains that building bigger muscles is the best way to lose weight and keep it off...
Weight Loss Tips For Tinding A Buddy.
The best fast weight loss tips involve ways to stay positive and feel motivated.

Of course, if you're the type who's motivated by a challenge and that only makes you want to redouble your efforts to catch up with your buddy's success, then maybe it can work for you.
How to Lose Weight Quick.
It is important for you to understand that while there are lots of programs that teach you how to lose weight quick without exercise, however the real good ones will tell you include exercise along with your lose weight fast plan.

Why is it so important?
Eat a Wide Variety of Foods for a Healthy Diet !
The key to the success of any plan for healthy eating is to eat what you like, but to exercise moderation when it comes to the less healthy foods.

Improving your level of health and fitness does not mean forgoing that piece of chocolate cake, for instance.
Article Comments Section
*This Web Portal does Not Allow Spam.
Spamming Comments will be Eliminated Without Any Advise.